Daphne odora and Mojisuri-so by Kubo Shunman (Japanese, 1757–1820)
Daphne odora (winter daphne) is a species of flowering plant in the family Thymelaeaceae, native to China and Japan. It is an evergreen shrub, grown for its very fragrant, fleshy, pale-pink, tubular flowers, each with 4 spreading lobes, and for its glossy foliage. It rarely fruits, producing red berries after flowering.
Mojisuri should mean scattered.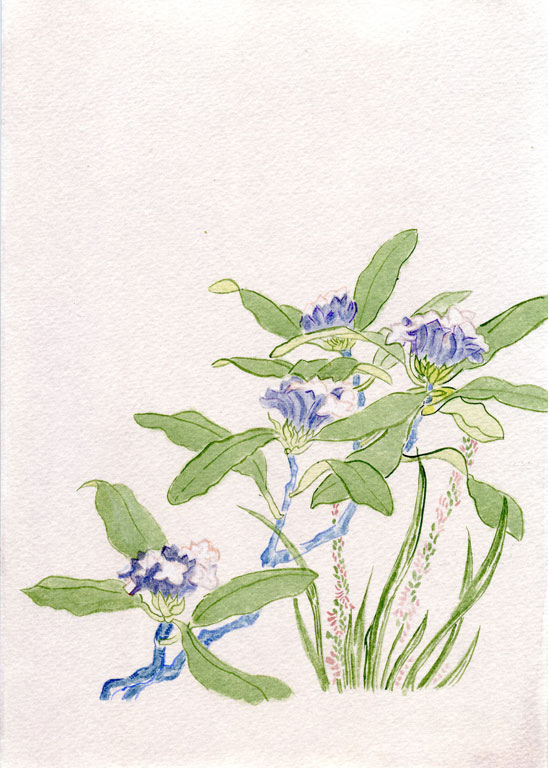 Link:
http://www.metmuseum.org/Collections/search-the-collections/54100